Project overview
Food and Travel Magazine are a leading UK based lifestyle magazine offering unique content for the discerning traveller. The team at Food and Travel required their existing website to be rebuilt and remodelled into something modern and capable of handling all the needs of a global magazine brand.
We needed to migrate a large amount of existing content, layer in new flexible content modelling to compliment their sales requirements and lessen their dependence on so many suppliers to run their business.
Project objectives
Migrate existing content.
Implement a modern UX focused design.
Build on an enterprise class content management system.
Add an integrated e-commerce system to handle their subscription system.
Prepare the Content Management system to bring in the currently independent international sites under a multi-site single content managed setup.
Support the ability to sell editorial content with vendor tracking offerings.
Implement an enterprise grade dedicated advert serving system to support their on site advertising sales.
Functionality to handle their yearly awards system that captures nominations and then allows voting.
A flexible yet powerful Content Management System was critical for this project
Design phase
We ran through a comprehensive design phase with the Food and Travel team and produced a set of designs that reflected their strong brand, made use of their enviable media assets and allowed the visitor to navigate the rich content with ease while reflecting the amazing content that they have.
The design thinking took into account their needs for in-site advertising slots and a nod to the future requirements of "Editorial content" where sponsored content can co-exist with the content they generated.
Development phase
We chose Craft CMS as our base system to build this project. The Craft CMS feature set supported all of our requirements such as member management, a powerful e-commerce platform and the ability to provide a high level of flexibility native to the system made our content modelling choices easy to support.

The development phase proved to be a smooth process and we took advantage of the native Craft CMS content import features to bring over content from the existing site whilst they added content in real time and allowed us to synchronise the new content into our build meaning to need for downtime or pauses in content generation.
The huge amount of Recipes in the site also allowed us to take advantage of Craft's SEO abilities and we were able to configure rich meta data for their recipe pages to turbo boost the sites overall SEO.
A fully integrated magazine subscription system underpinned by Craft Commerce was implemented that allows users to buy subscriptions and pulls that data into the CMS to be combined with their dataset of customer demographics that don't have email addresses.
Creating this "Single Customer View" was one of the major challenges of this project, but Craft CMS and it's flexible content modelling and powerful plug-in architecture made this a breeze as we built custom functionality into Craft to support the existing features.
Outcome
We launched a first iteration of the site within two months and got very positive customer feedback within the first week, also the team were able to publish their content in a significantly better way than with their previous system and it proved to be a great success.
The site search feature with image previews of search results for was a particular plus point as recipe searches are such an important part of the sites functionality and we even managed to add some recipe suggestions into the websites 404 page, just in case anyone did accidentally come to the wrong page following the migration.

What's next
We are now moving onto phasing out the existing stand alone international sites and bringing them into the fold of the new website taking full advantage of the powerful Craft CMS multi site capabilities such as content sharing, granular author permissions and workflows.
Further to this, we are implementing a content & internal linking focused SEO project and then all focus will be on generating more views and ultimately, more customers.

More of our work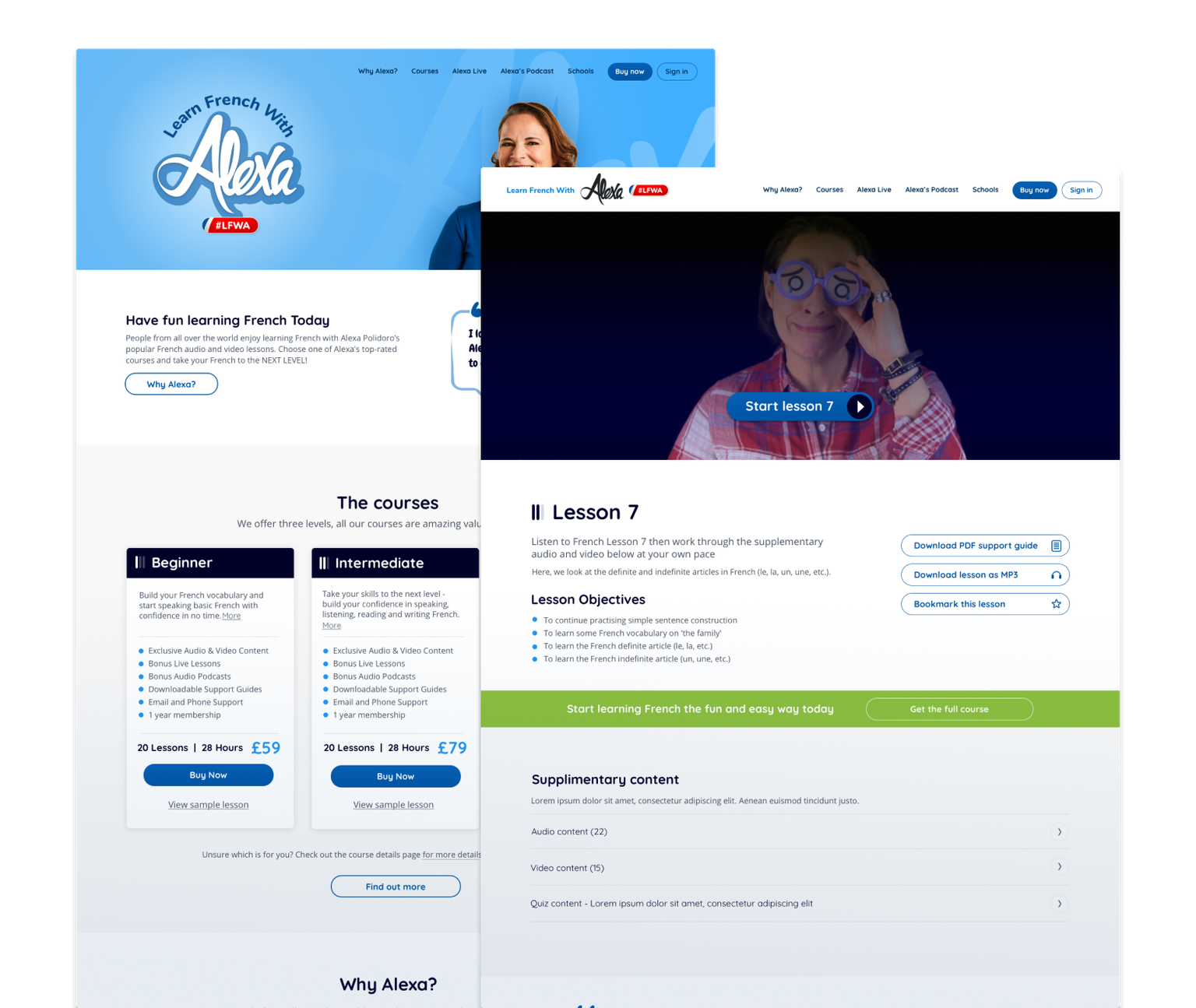 A leading French language teacher with a huge YouTube following
View case study
Transforming the leading cruise industry magazine website into a market leading booking engine
View case study