Project overview
Fleetway Travel are one of the biggest package holiday operators in the UK who offer a market leading customer service and product range.
The existing website was embarking on an upgrade program covering core functionality and look and feel. We were brought on board to ensure that the website was rebuilt to be performant and to meet the business objectives of improving SEO, improving the brand visibility and ultimately driving sales upwards.
Project objectives
Full audit of the existing site and supply a plan to address issues
Implement the rebrand supplied by the clients existing branding agency
Re-code the entire front end to remove the under performing framework already in place
Upgrade their Craft CMS system from version 2 to version 3
Implement a flexible content authoring experience

Implement caching to increase site speed
Build filtering system or their deals
Provide ongoing SEO consultation
Custom Craft CMS plug-in development
Review Google Tag Manager implementation

When dealing with a website with traffic of this size, there are a lot of considerations to take into account
What we did
We were given a tight deadline for this series of works as the pre-Christmas period is a very busy time for those in the travel sector and we needed to have the rebrand and all works associated with that completed in time.
Fortunately as we had already been working on the site for a few months, we had gained enough internal knowledge about this large complex Craft CMS website to be able to produce an efficient plan of attack.
With a fast moving website that has daily data imports and content changes from a in-house marketing team, we needed to develop the upgrades whilst retaining all new content. Setting up real time content imports from the live site to keep the development site in sync, we ran the Craft CMS upgrade from 2 to 3 and then ran through and upgraded the suite of custom plug-ins to be compatible.
We then ripped out the existing vendor locked front end code base and implemented a light, fast and modern solution that would support the marketing teams needs to be able to generate flexible content moving forward.

When dealing with a website with traffic of this size, there are a lot of considerations to take into account and we made sure to use caching site wide so that the data heavy deal pages would load quickly. We also needed to be certain that the new website would be able to be up and running as soon as we switched it over and a heavy program of testing was put into place to make sure no stone was un-turned.

Outcome
The site launch went smoothly and as the marketing team were able to get access to the new site pre launch to add some launch specific content, they were able to be straight into adding content without any delay.
A drastic simplification of the content authoring experience was welcomed across the company and the speed increase was appreciated by the SEO agency we worked with on this project.
This project was a multi agency success story with branding, development and SEO being handled by different agencies all coming together to produce a great outcome for the client.

What's next
A website and company of this size never stops growing and so we have a strong development program ahead of us. We have taken on the responsibility of being the SEO consultants and will be looking to put a content strategy in place to make Fleetway Travel an ever growing force in the market.
More of our work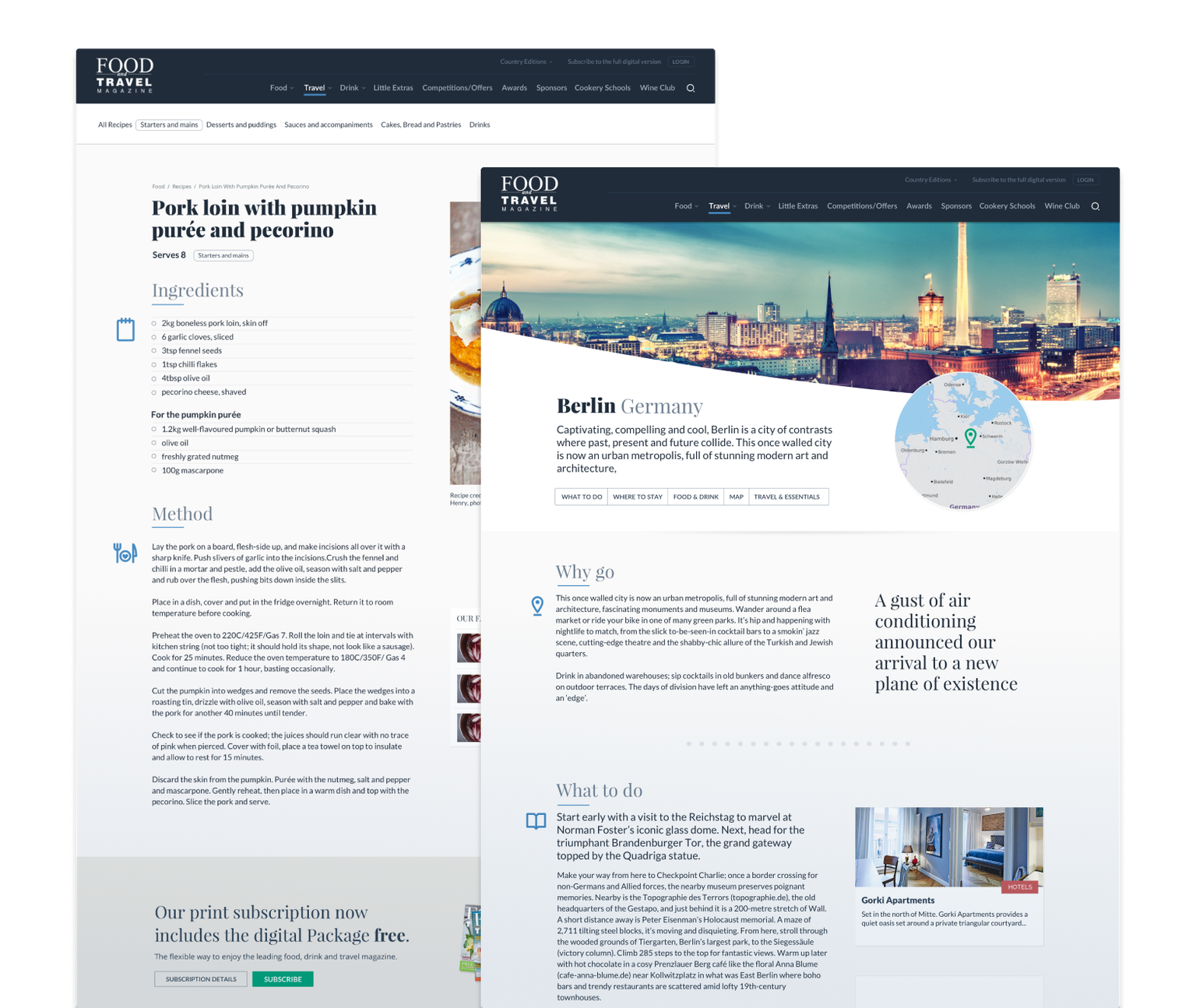 We helped Food and Travel Magazine grow their digital product
View case study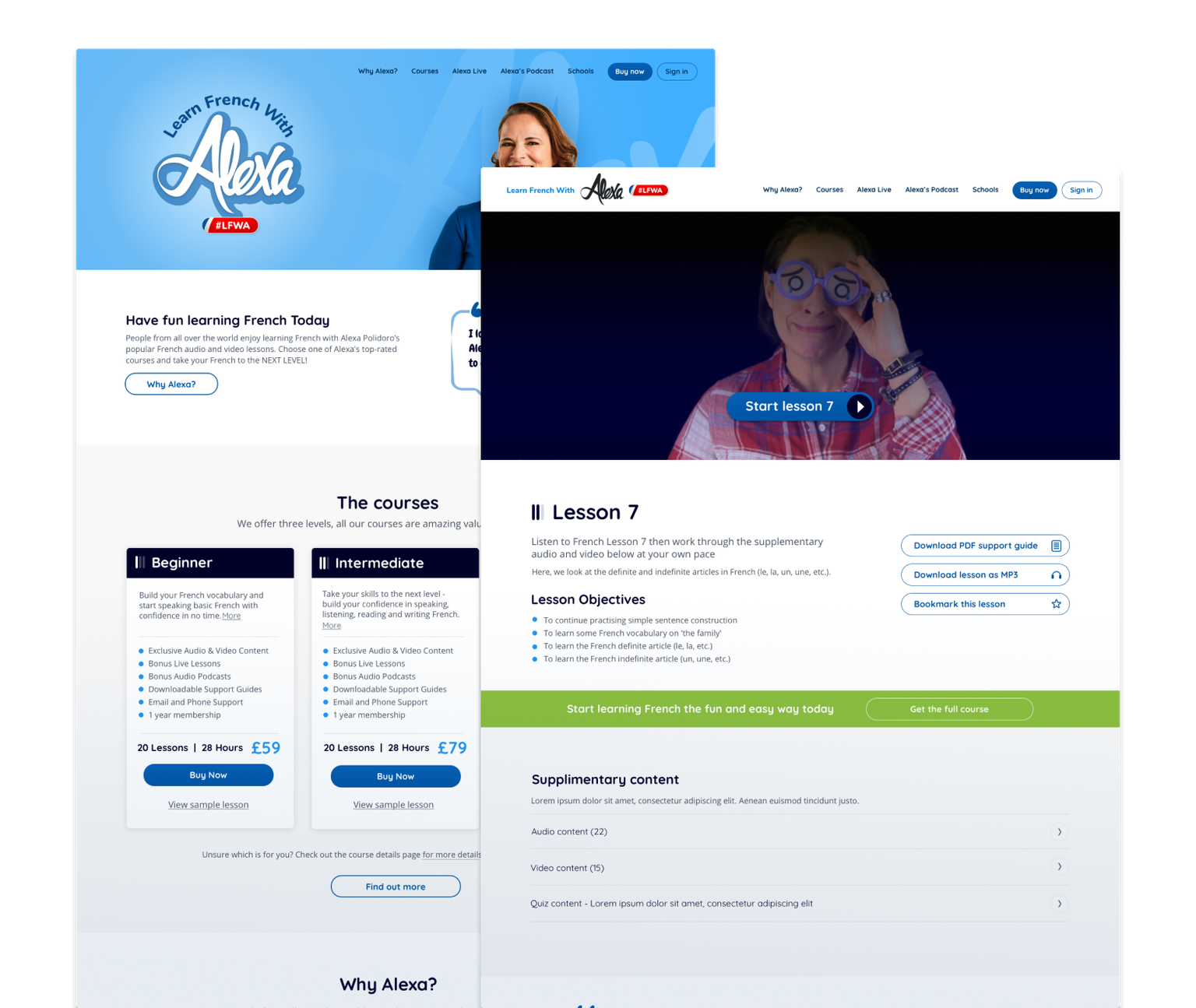 A leading French language teacher with a huge YouTube following
View case study